One of the objectives of tourism blogs is to promote destinations, suggest ideas so that travelers with less time can discover different places and get off the beaten track. Given the success of our article in 2018, here's another list of varied and different places. Travel to realize that all the earth is our only country, understand that nature and the oceans, our home and, all the people, our only people.
We propose you a list of some places -not all because the world is so big- that we believe to be recommended destinations to travel in 2019, because of their interest, peculiarity or because we have recently discovered them. There are very varied destinations, some really cheap and well connected from Spain or America, and others more exotic and demanding to make our trip an unforgettable experience.
From January to December through the typical July and August holiday months, these are our recommended destinations to visit in 2019:
KAZAKHSTAN
We begin our journey through the plains and plateaus, steppes and high mountains of Kazakhstan. A country very unknown in Europe and America, a country full of inexhaustible spaces that make us small, sensitive and attenuate our cravings for speed.
To enjoy a millenary heritage; the paths of the Silk Road; the lakes that are seas such as the Caspian, Aral and Baljash; or the high Altaï mountains on which the Himalaya rests; postmodern cities of Soviet origin such as Astana or Almaty or the Baikonur Cosmodrome, are some of the possibilities.
A country rarely frequented by tourists, safe and where people appreciate the presence of travelers. Think of a trip of at least two weeks.
Why travel to Kazakhstan?
An atypical destination and nothing frequented by tourists, with all the advantages that entails. Steppes, deserts, mountain ranges, nature is overwhelming.
Some cities offer the image of Asia of disproportionate growth, a very curious contrast.
Lovers of fauna and flora will discover a very different panorama to that of Europe or America.
How and when to travel to Kazakhstan
It is advisable to avoid winter and summer because in the middle of these seasons the temperatures can be extreme. The best in spring and autumn. Travel via Moscow is almost inevitable. An opportunity to get to know the Russian capital.
Pros
Immense spaces, wild nature, distinct culture, a little-known Asia.
The people are usually very friendly and the prices of local products are cheap.
Contras
It is not a cheap destination because tourism is not very developed, which makes travel and excursions to remote areas have a cost.
Flights are long and not very cheap.
Even with English we will not be able to communicate, it is better to learn some Russian words.
FINLAND
The Travelling Gyroscope has devoted much effort to the Nordic countries. Sweden and the Baltic countries have enchanted us and everything has its reasons. Finland has made us fall in love because it combines a preserved nature – which occupies a large part of the territory, even in the cities – with an incredible heritage.
Architecture, design, art, craftsmanship, a delicious gastronomy and the possibility of feeling what is the Welfare State. Its National Parks are as numerous as they are spectacular: Turku Archipelago National Park; Helvetinjärvi; Koli; Linnansaari; Nuuksio; Pallas-Yllästunturi; Petkeljärvi; Konnevesi sur or Urho Kekkonen.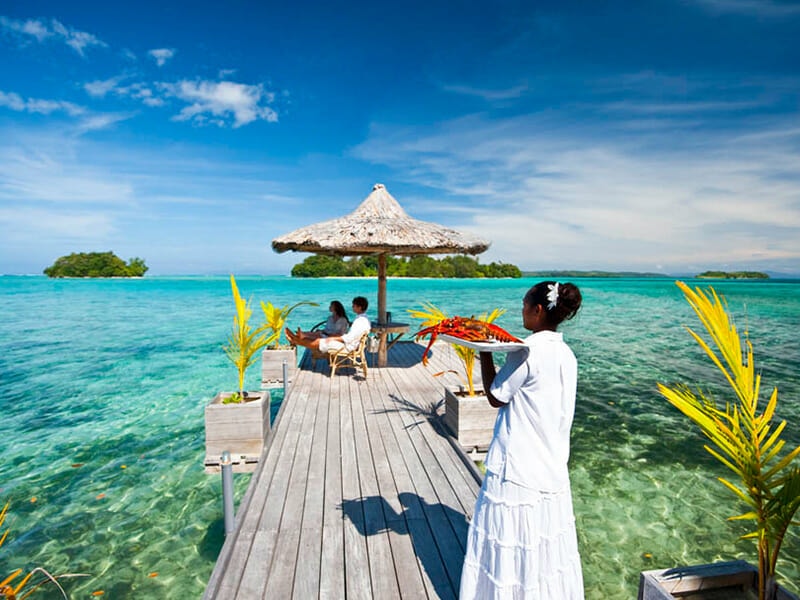 Finland is a kind and accessible people, nothing to do with that cold image, which does not correspond at all to reality. And above all, to understand that it is the citizen's sense that has created, consolidated and makes society work. Trust in others, respect for fairer laws and meritocracy. An example that should make us think to the rest of Europeans and also to the Americans.
Why travel to Finland?
Finland offers sports holidays, nature holidays, cultural holidays and everything with an incredible value for money, much better than the typical desolate plans and beach.
Hotels with charm and design, enjoy the nature, delicious gastronomy and spaces, clean open and with few people. Festivals of all kinds of music, sport and active tourism, anything else?
How and when to go to Finland?
The great advantage of Finland is that we can travel at any time of the year. The four seasons are very different from snow and winter sports to summer which can be warm and where the sun does not go down.
Flights to Scandinavia are not expensive if we buy them in advance.
Pros
Very good prices if we take into account the quality of services.
All year round it is good to visit Finland.
Kindness and good attention.
Sports and open spaces in a well-kept and public nature.
Cons
One week is too little time to travel to Finland
It's not the cheapest destination.
The weather is not your best attraction, if you are looking for guaranteed sun go somewhere else.
REUNION AND MAURITIUS, THE MASCARENE ISLANDS
Another destination quite unknown, but very different and attractive. We are talking about two volcanic islands located about 1000km southeast of Madagascar. Mauritius is relatively known as a luxury destination, for its beaches, volcanic pythons and exuberant nature. Réunion is its French equivalent, as it is a department of the République, and therefore part of the European Union.
Both are a melting pot of origins, cultures and gastronomies. A bit of Europe, a bit of Africa and another bit of Asia, all well mixed in tropical islands with European services. Nature and adventure sports are a niche, gastronomy a delight, culture a multicoloured rainbow.
They are not cheaper destinations, but they have no risk and the services are of quality. And if encouraged, a stopover in Madagascar can also be included in a trip of at least two weeks again.
Why travel to Reunion and Mauritius?
Because above all nobody knows Reunion and nobody goes to it from Spain or Latin America. A new destination, where we can communicate in French. The islands are not very big but their nature is spectacular. A lot to do if you like sports, hiking, the mountains… and the beach.
How and when to go to Reunion and Mauritius?
Between May and November the climate is drier and the temperatures lower. If the rain doesn't frighten you, the harvest of lychees and other tropical fruits takes place in December. Between December and April the rains are more common, which must be taken into account. There are direct flights from Paris, London, Istanbul, Zurich and other European capitals.
Pros
Magnificent islands, with many attractions and exoticism and good services. Good balance between nature, culture, heritage, adventure sports and gastronomy.
It is a calm, safe Africa with good hospitals, infrastructures, etc… In fact in The meeting we continue in Europe.
Cons
They are not expensive destinations, especially Mauritius and the trip to take advantage of it needs at least a week on each island, not counting a possible stopover in Madagascar.